6 Divi Team Modules,3 Testimonial Modules
This product you can use in Unlimited Sites
Highly Customizable And Lightweight Divi Team Members & Divi Testimonial Slider Plugin Features
60 Different Layout Style for Team Members Module
60 Different Layout Style for Team Members Grid Module
Horizontal Team Members Module
Table Format Team Members Module
Team Member Slider Module
20 Different Layout Style of Filter Button
9 Different Layout Style for Team Members List Module
6 Different Layout Style for Team Member Detail Page
Customization Design Options of Detail Page
Customization Design Options of Each Module Each Style
Integration with Caldera Forms More Than Contact Forms for detail page of team
Popup module Integration for all modules
Overriding styles Using Create Child Theme [ like WooCommerce ]
Added URL open in new tab option for all modules
Added Allow to access HTML Tag on Content [frontend]
Team Members Slider: Added "Display number of Team Member" per Slide option
55 Different Layout Style for Testimonial Slider Module
3 Different Layout Style for Testimonial Gird Module
5 Different Layout Style for Testimonial List Module
Submit Your Testimonial Form Integration with Caldera Forms Plugin [Front end]
Added "Adjust the slider time" ,"Stop sliding on Mouse hover", "Limit the words/character length on very long testimonials"
10 Different Pagination Style for Testimonial List/Grid Module
Sort by date, random or title
Multiple testimonial slider in same page
Supported all Modern browsers
Generate unlimited Team Showcases
Custom post type with category
Support Frontend Visual Builder
Regular plugin updates for lifetime
Fully Responsive And Clean Design
Support within 6-24 hours
Fully Compatible With Divi 4.0
Quality support and documentation
SEO Optimized and cross-browser compatible
Work with Divi and Extra theme
Developer friendly & easy to customize
Buy DP Unlimited Bundles Plugin
Team Members Module
Team Members Grid Module
Team Members Horizontal Module
Team Members List Module
Team Members Slider Module
Team Members Table Module
Testimonial List Module
Testimonial Slider Module
Testimonial Grid Module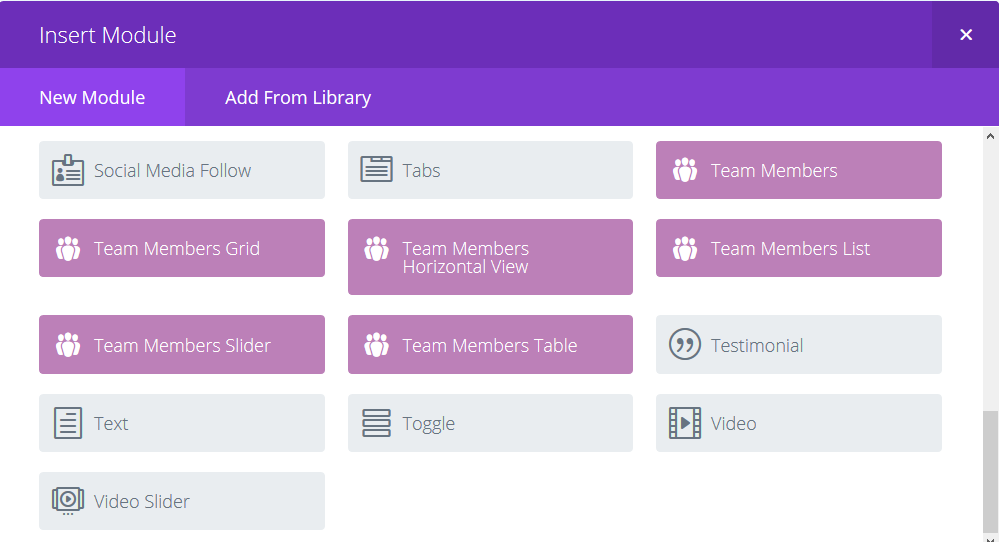 Powerful Highly Customizable Options
Every module have design style options.each style have color customization options.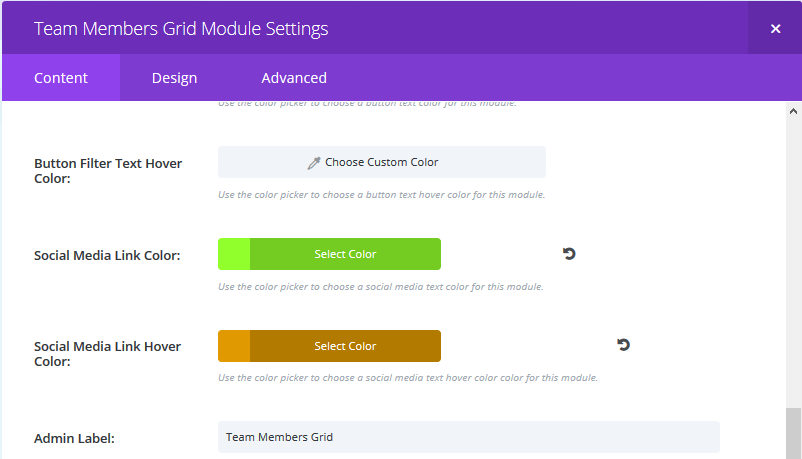 Easily Create Own Event Detail Page
You can easily customize detail page style just select option in theme option "Custom Own Style" and you can just refer available short code and that all short code mention in Short code Tab and you can add provided json file in divi theme builder .Just refer FAQ section in documentation
If you like then
 Write DP Unlimited Bundles Plugin Product Review
Ready to start?
if you love then buy DP Unlimited Bundles Plugin
Plugin Details
Last Update:
25th Sep 2020
Requirement:
WordPress 5.0 +
Current Plugin Version:
Version 1.5
Compatible:
IE11, Firefox, Safari, Opera, Chrome, Edge.
Tested Upto:
Wordpress : Version 5.8.3

Divi : Version 4.14.6
Ready to get started today?
if you love then buy Divi Event Manager Plugin